Gear Question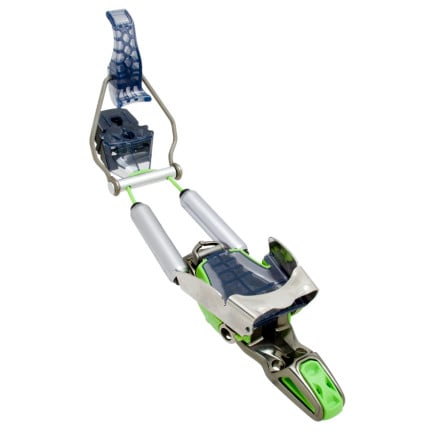 Hi guys,

I just broke the heel cable on...
Member since
Posted on
Hi guys,

I just broke the heel cable on my O1 binding (first run, first turn on a pow day ....) and the end of the cable (the little screw-like piece of metal) is stocked inside the cartridge....Does anybody knows out to pull it out ???
Thank you,
Member since
Responded on
Yeah, send it back to bc.com, and get a new set of Axl's. It's a far better binding, and cheaper, too. It's too bad that your binding busted on the first turn. Really. I hate to hear that kind of thing. Those kinds of failures are just the nature of the BD 01, along with binding pull-out, cartridge loosening and breaks, etc. Do yourself the biggest favor you can in the telemark world, and get some Axl's. Read the reviews. Axl's are the best.
If you are set on keeping them, (and us tele skiers can be quite bull-headed, I know) then send the bindings back to BD, and they'll warrantee them. Backcountry.com's warranty is really better, though. They'll take anything you got from them, and give you back exactly what you paid, no questions asked.
Also, if you want to keep them, go ahead and get the backcountry repair kit and extra cartridges, too. They WILL break again. Guaranteed.
Sorry, again for your missed powder day. Major bummer. Hope the beer was tasty and cold in the bar.
Good luck!
View More Details on Black Diamond O1 Telemark Ski Binding