Gear Question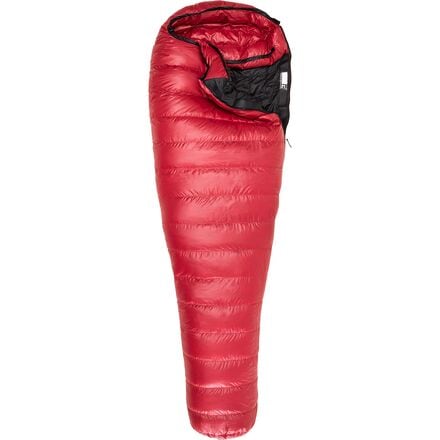 Posted on
Hi,
can anyone tell me how this fabric...
Hi,
can anyone tell me how this fabric (MF) stacks up against the Pertex Endurance UL fabric? I am trying to decide b/w this bag & the Feathered Friends Lark (which is a bit roomier - not necessarily a good thing IMHO). I do want a water resistant outer shell, a must in SW Tasmania's fickle & often wet conditions. Any other comments on this bag would be greatly appreciated. Thanks in advance. Stuart.
Responded on
The Microfiber material is ultra water resistant. It will shed water from the outside.

In comparison, I'd say that Pertex is going to keep you drier from the outside. If you are sweaty (as most people are), Microfiber will keep you more dry from the inside--it breaths better than any type of Pertex layer.

It all boils down to if you're in a tent--if yes, then the Microfiber will be plenty dry enough. If not, then the Feathered Friends bag may be the way to go as it will better protect your down from the elements.
Responded on
I too looked at these and ultimately went with FF Snowbunting with 2 ounce overfill. I've been in it as low as 18 in underwear and t-shirt and its fine with good ground pads...
View More Details on Western Mountaineering Apache MF Sleeping Bag: 15 Degree Down