Gear Question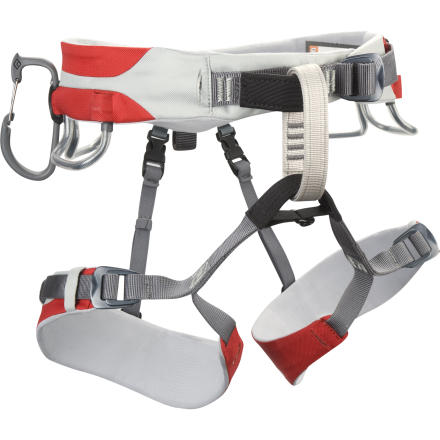 Hi--Question about this harness. The ice...
Member since
Posted on
Hi--Question about this harness. The ice clipper slots are positioned directly over the sides of the gear loops. Does that work? Can you load an ice clipper, and also the gear loops? Any interference between the two? the additional picture above shoes an ice clipper in the slot, high on the harness, with one of the elastic bands keeping it in place. Is that the solution? It just strikes me that if there was some space between the gear loops and the ice clipper clots everything would be easier. Comments?
Member since
Responded on
It does work, so long as you don't over load the ice clipper and the gear loops. I've found that you generally have a bit less on the harness when you're ice climbing, but you can end up with more as you move into mixed climbing. You should be just fine using the ice clipper for screws while still using the loops for draws, and other things attached to carabiners - so no interference there. As for the elastic bands keeping them in place, yes, that is the solution, and it does work pretty well.
View More Details on Black Diamond Xenos Harness