Gear Question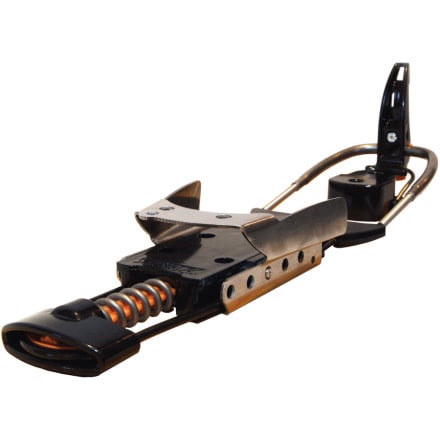 Posted on
Hi, I've got a pair of G3 Targas on my...
Hi, I've got a pair of G3 Targas on my skis now and would like to swap to Hammerheads - is the hole pattern the same? Will I be compromising the strength of my ski if I have to drill several new holes for the Hammerheads? Thanks
Responded on
Most skis are fine to be mounted twice- three times may be pushing it. I'd just be sure that if the hole pattern is the same to utilize that, otherwise make sure the holes are offset by a few mm so they don't overlap.
Responded on
The 22 Designs Hammerhead, Axl, and Bombshell all use the same six hole mounting pattern. Black Diamond, Voile, and G3 all use a four hole mounting pattern. Mounting 22 Designs bindings on a ski formerly mounted with G3's will not be an issue. If you do put the Hammerheads on your skis, I would recommend mounting them a few centimeters forward of your previous mounting position, because the Hammerheads are much more active and responsive, and you'll probably feel like the carpet is being pulled out from under you if you don't have enough tail. I prefer my 22's mounted with the bellows of the boot at the boot center marking of the ski, or a few cm forward of that.
Enjoy. Hammerheads are the bees knees.
View More Details on 22 Designs Hammerhead Telemark Binding