Gear Question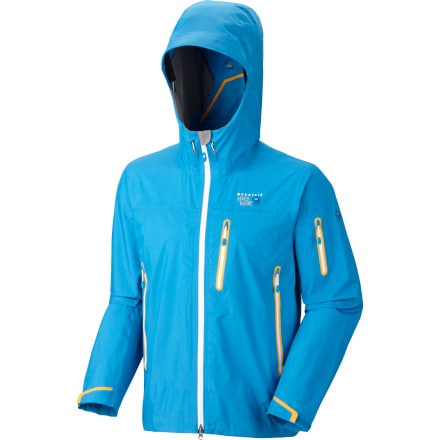 Posted on
Hi,

I'm looking at the Jovian jacket,...
Hi,

I'm looking at the Jovian jacket, and trying to figure out what the difference is between it and the Victorio jacket? Both Mountain Hardwear, both DryQelite. They seem almost identical, other than the front zip pockets. Can anyone help me differentiate? Is one last year's model? The Victorio looks to run about 25$ more, and I'm just curious if there is any real difference?

Thanks!
Best Answer
Responded on
wsf. The difference between the Victorio and the Jovian is in face fabric shell weight. The Victorio is made with a 70 Denier face fabric and the Jovian Jacket is made with a 40 Denier face fabric. The 70 D fabric is more burly and feels a little more boardy as a result. The 40 D fabric is lighter, perhaps not quite as burly, and a little more supple. Both are beautiful jackets and choosing one over the other would be based on what you are going to do with the jacket, personal preference on shell weight, and the positioning of pockets. I hope this info helps!
Responded on
Jon, how should someone go about deciding which of the two is more applicable, particularly if we're rather new to alpine activity? They're close enough in both performance and price that I'm not sure which to choose right now!
View More Details on Mountain Hardwear Jovian Jacket - Men's