Gear Question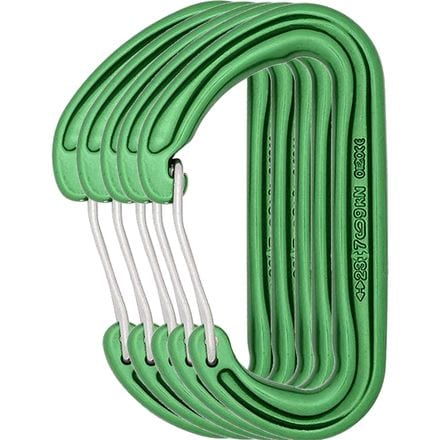 Posted on
Hi

Im debating on DMM Spectres 2 and DMM...
Hi

Im debating on DMM Spectres 2 and DMM Phantoms. I want them to be my ultimate trad alpine-quickdraws biners. I want them to be light and functional. Both are light but i cant make up my mind which ones should I buy. Is it much of a difference between those or is it more like getting use to it issue?
Best Answer
Responded on
The biggest difference between the two is size. The Spectre has a larger gate opening and overall larger feel. I use Spectres for ice climbing draws (clipping with gloves and all, and i use Moses biners (Mammut's equivalent to the Phantom) for racking on alpine draws and gear. It just depends on personal preference, but for an ultimate alpine draw i would do Mammut contact slings with Phantom biners. Hope this helps.
Responded on
Yes, that helps! ;) I have bought a dozen of Phantoms. thanks!
View More Details on DMM Phantom Carabiner - 5 Pack