Gear Question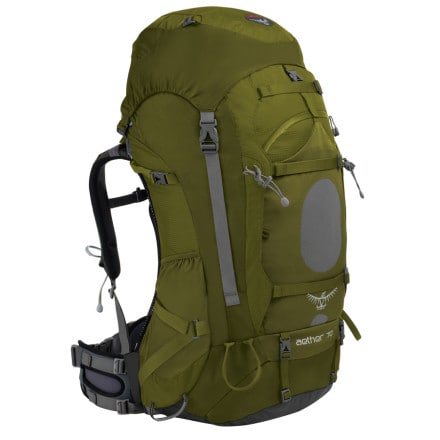 Hi, I have an old Atmos 35 and love it....
Member since
Posted on
Hi, I have an old Atmos 35 and love it. Thinking of getting a bigger pack soon. I will be traveling mostly in the dry so just need something that is fairly water resistant. My old pack has a coating inside of it - is this for waterproofing? If so can you tell me what it is and if it is very effective? It has started to perish so I am wondering if Osprey have changed this product to something else in their new packs? Thanks!
Member since
Best Answer
Responded on
Coating on the inside?? I've never heard of that but most Osprey packs will come with a certain level of water resistance on the outside of the pack(some may be inside as well, but it wouldn't really be an added coating to my knowledge).
As far as the Aether packs go, they are definitely solid!! I've had the aether 60 for over 5 years now and have used it heavily. It has endured everything from a solid 24hours/68miles carrying 45lbs on my back, to falling off the back of my motorcycle at 50mph and not even getting a single rip in it. Mine is the 07 model and from what it looks like they have only gotten better. I highly recommend the Osprey Aether for your next pack, and as far as weatherproofing goes, if you are nervous just spray almost any type of water proofer on it and youll be fine. But really, you shouldn't need to. I've worn mine through some intense downpours and its kept everything inside dry.
Member since
Responded on
I have used my Aether in downpours for 3 years and it is still bombproof. It never was water proof... buy a good silicone nylon pack cover and keep it handy and you will not have any problems.
View More Details on Osprey Packs Aether 70 Backpack- 4000-4600cu in