Gear Question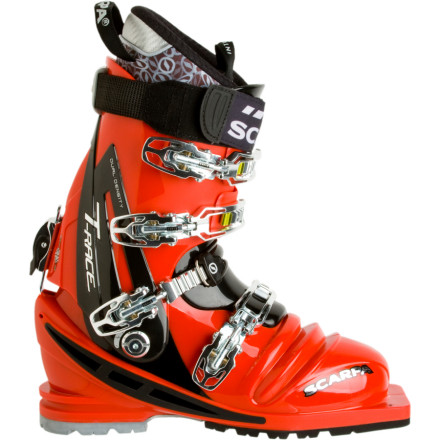 Posted on
Hi
Buying for Australia. Got the T2 Eco...
Hi
Buying for Australia. Got the T2 Eco last season. Loved them. Better than my old bumblebee T1s. Wearing 29 in everything Scarpa (T2s, T3s, T4s, T1s) will the new T1/ TRace fit same sizing? Worried the TRace is a bit narrower?? Want the TRaces - Why get less control? But have wide problem feet. Can't try them on here. Anyone have any experience with past sizes - T1 to TRace shift?
Cheers
Mr. Poopypants

Well, they arrived a while back and fit nicely. If anything, a tad wider than the old T1s and the eco T2s. Just a bit looser in the toes, but basically the same size. And they are red! Looking forward to our season starting in June.
Cheers
Responded on
The scarpa sizes are uniform throughout the models. I have pretty wide feet as well and the Scarpas fit well. They come with an intuition heat moldable liner so if you mold them to your feet they should work fine. Might want to go to a retail store to try them on first just to be safe.
Responded on
Thanks. Ended up same size. The T Race is a little looser in the heel, spacer under the orthotic should fix it.Yes, fitted by good fitter. They feel like they have a lot more forward lean than my T2 Ecos or old T1s, quite a bit more thigh burn. Got to say I prefer the T2s, although the TRace is obviously more powerful. Not convinced I like them, yet. Got another ten days booked in from next week. Should sort it out.
View More Details on Scarpa T-Race Telemark Ski Boot