Gear Question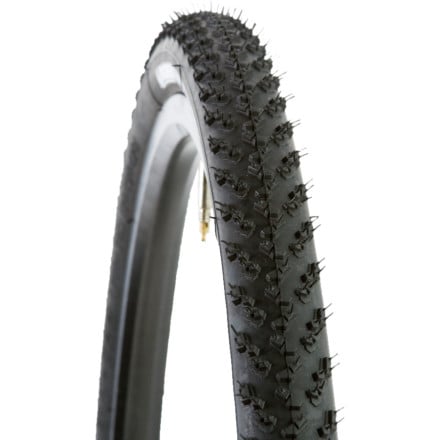 Posted on
Hey...so the tires I run are 32c, and this...
Hey...so the tires I run are 32c, and this Michelin tire is a 30c. Is there a big difference here? Or is this tire designed a certain way to make up the difference? WIth my size, 32c's are pretty much my jam, but I wanted to give this one a shot too. Thanks.
Best Answer
Responded on
There is not a whole lot of difference between 30 and 32mm tires per say.... When looking at two different tires with different tread patterns and casing and such then you can't really compare widths alone.... in my opinion.

These knobbies are designed for dirt-to-mud, they are high quality and supple. They may behave slightly 'wider' than a cheaper 30mm tire would.
Responded on
These 30c tires are more like a 33 or 35 tire. The are definitely considerably wider than the standard 30c tire.
View More Details on Michelin Cyclocross Mud 2 Tire - Clincher