Gear Question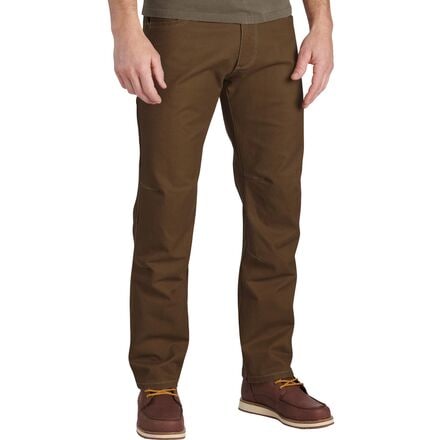 Posted on
Hey guys, I'm a big fan of the material...
Hey guys, I'm a big fan of the material that Kuhl uses and the styling looks excellent, however the last pair of pants a bought from them also had the snap button at the waist (ridiculous in my opinion on a rugged pant) anyway, I used them for working outdoors and every time I would bend over the button would pop, not convenient when wearing gloves. Any chance they improved the design at all over the last year or two? or are they still popping open when you bend over?

Thanks for the input in advance!

P.S. Im relatively fit and have no beer belly to speak of, so that's not my issue.
Responded on
Hi Miguel. I work for Kühl am writing to answer your question. Your pair of pants with the weak snap has indeed been updated. We had Fiochi, the Italian maker of our snap, re-engineer the snap for us with an improved, stronger spring. The new spring and snap design by Fiocchi takes care of the issue you mention. (contact us at cutomerservice@kuhl.com for a repair/replacement. Simply describe your issue to one of our representatives.) Hope this helps. Thanks for admiring our materials and designs.
BTW: Want to know why we use a Fiochi snap? Our snaps are designed to lay flat and not "dig" into your waist (think of the typical jean button fly with its rivet-stem-button.) When you wear a belt or a backpack with a belt, the Fiochi flat snap will prove itself to you! Cheers~ Kühl Social Media
Responded on
O they updated the spring alright! Now it's almost too hard to open. I always have to yank my crotch every time I undo these. I'm not the biggest fan of the button...
However, these are excellent pants besides that small factor.
View More Details on KÜHL Rydr Pant - Men's