Gear Question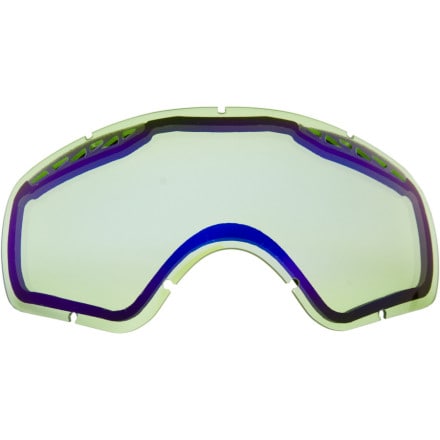 Posted on
Hey, does anyone know the difference (if...
Hey, does anyone know the difference (if any) between the Green Mirror and Green Mirror Solex lenses? Or are they the same lens?
Also, I bought awesome Anon Realm Pins goggles on ebay and they appear to be defective as the reflective coating is on the INSIDE of the lens as well as the outside.....is that right? I think it must be a defect as having the reflection on the inside is giving me all sorts of light streaks and prisms, makes it impossible to ride with these suckers on! :(
Responded on
There is a blue lagoon lens that looks green in the pics but it is not the same as the Green solex. The blue lagoon is for flat/low light conditions and green solex is for bright sunny days.

I'm not sure what the problem is with your lens but I would contact Anon directly.
View More Details on Anon Realm Replacement Goggle Lens