Gear Question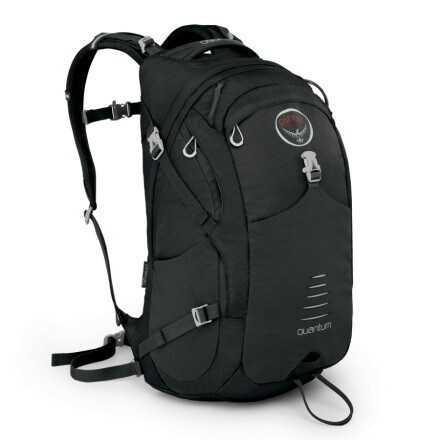 Posted on
Hey can this pack hold a hydro-bladder?...
Hey can this pack hold a hydro-bladder? I'm sure someone has asked this before but thought I would drop the question again.
Responded on
Basically, but it wouldn't be ideal. The laptop sleeve could hold a bladder, but there is no hook to hang the bladder from. Also, the exit port is at the center of the top of the pack, not at the side, so routing the tube could be a little awkward. It's just not really designed for it.
Responded on
I've put a 3L Osprey Bladder in the sleeve and it worked just fine. The Osprey Bladder has it's own support system not needing to hang...You'll probably/maybe need to change out the mouth piece on the tube to make routing easier then again maybe not. I've also used a 32oz Nalgene bottle in the side pocket, it all depends how you pack your Quantum. Less on the inside,more on the outside, more on the inside, less on the outside....
View More Details on Osprey Packs Quantum Pack - 2000cu in