Gear Question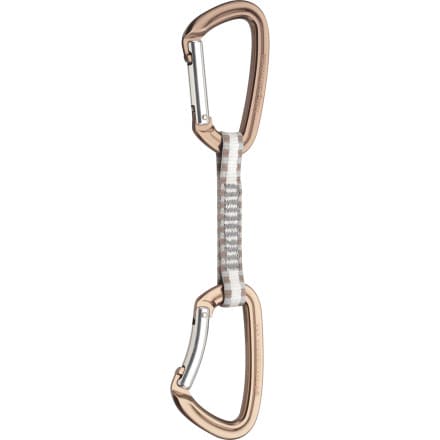 Posted on
Hey I was wondering what the difference...
Hey I was wondering what the difference is between a 12mm draw and an 18mm (besides length of course) but which one would you prefer to buy and why I guess is what I'm asking?
Best Answer
Responded on
Brianna, there are a few uses with a longer sling on a quickdraw:
1. If the quickdraws are already on the wall, a longer sling will allow you to clip the rope a bit sooner.
2. When a climb is not "centered", the longer sling gives the rope more lateral maneuverability on the wall and decreases carabiner drag.
3. When a piece of protection is placed (ex: in a deep crack on trad climb) a longer sling will allow the bottom carabiner to hang freely outside of the crack.

The downside to the longer sling is that it does increase weight.
If your building a climbing gear "rack", versatility is nice and you could get a few of each size.
Responded on
Thank you so much, my really good friend who usually guides me on all rock climbing is doing an 80 mile hike through the colorado mountains and i have no way to talk to him for a week. But they are on sale so I wanted to get them soon. I really appreciate you taking the time to give me such a helpful response.
View More Details on Black Diamond Positron Quickdraw