Gear Question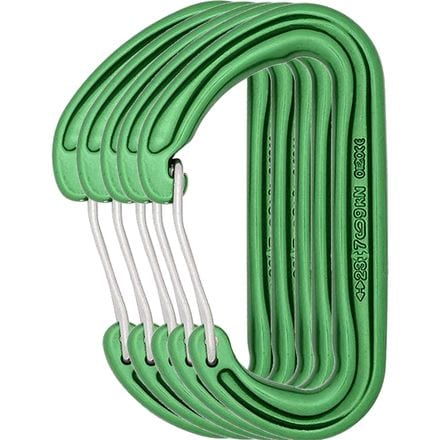 Posted on
Hey I wanted to buy colour biners as...
Hey I wanted to buy colour biners as carriers on a gear sling for my Black Diamond C4 Cams and I have two questions: 1. If they really fit the colour of the C4 cams I mean if the yellow is yeallow, not greenish etc? 2. Which biner would be better for only carrying C4 cams - spectre 2 colour or this phantom since the phantoms are lighter (but smaller) - they will fit the sling which is connected with C4's handles?
Responded on
I feel obligated to point out to you that the BD Neutrino (item BLD0806), though slightly heavier, is specifically designed to color-code Black Diamond cams AND they're $5.83 per 'biner as opposed to $9.58 for the Phantom and Spectre, so you could get EIGHT Neutrinos for the price of five of either of those.

That said, if you're determined to go with DMM I'd get the Spectre. If you want more than one piece on each clip, you'll need more room than the Phantom provides.
View More Details on DMM Phantom Carabiner - 5 Pack