Gear Question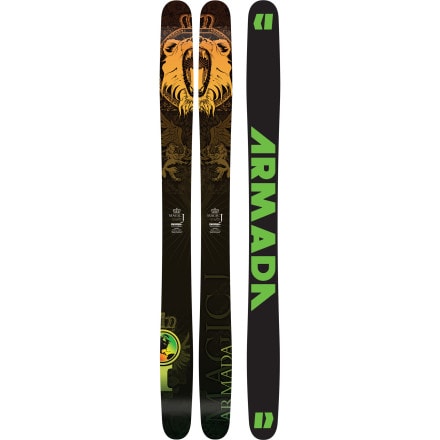 Hey, I am 16 and 6'4, about 150 pounds...
Member since
Posted on
Hey, I am 16 and 6'4, about 150 pounds so needless to say Im pretty lean. I have been skiing for about 8 years and am looking to get a powder ski that I can go have fun on with my friends. My local Mountain is Mt. Bachelor and I was hoping use it as a powder ski as well as hit some backcountry jumps and have fun. I went to my local ski shop and went in having in mind that the JJ 185 were a good choice for me. However the guys at the store had some worry that the 185's might be too small and recomended the AK JJ for the added length. However the AK JJ is a completly different ski with its much stiffer flex. The guy also had me looking at the Magic J in a 190 cm length. The reason I am worried about going with the AK JJ is because I still want to be able to do jumps and spin. Anyone who has ridden any of these skiis or has insight on the Magic J(it is new and very few reviews are out) feel free to comment. I also have a pair atomic panics so this would not be the only ski in my quiver.
Member since
Responded on
I think Magic J's would be awesome for you. I've skied both and I think the AK is a little too much for every day skiing, but the Magic J is right on the money. Maybe even a little surfier than the AK or the regular JJ, and definitely a good choice.
Member since
Best Answer
Responded on
hey Aust. 13. I'm 6', 175lbs and ski the 185 JJ as my every day ski. The AK JJ is for the deep pow days and for days after about 40 - 50 days once my legs have got really strong. I love the AK's and I love the JJ's but if you like tree skiing the 185 is the way to go. The 185 is very playful and more enjoyable to ski on. Lots of people say it is not very stable at speed, I just say they suck.. The AK is a lot more stable at speed, but the JJ is better in the bumps and trees. The AK will charge a little better thru the crud, but it is one BIG ski. I haven't mounted my Magic J's yet, but my plan is to ski them mostly as my back-country / slack country ski as they are FAT. Anyways, for a one ski quiver, resort ski, the JJ is the best ski I've ever been on. Side note, I did not like the JJ 185 when I first got on them, everything seemed wrong about them, short tail for landing, and just everything, but now, won't trade them for anything but maybe a new pair of freshly tuned ones.
View More Details on Armada Magic J Ski