Gear Question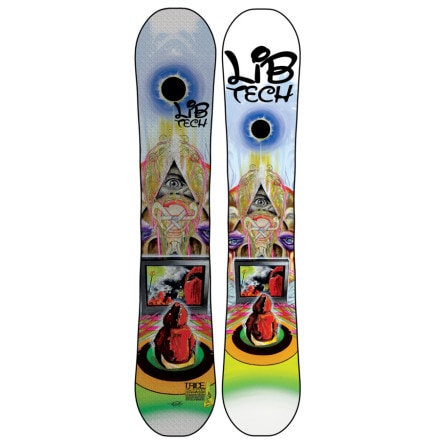 Posted on
Help me out!! Iv been looking at the 157...
Help me out!! Iv been looking at the 157 t-rice c2btx for awhile now. iv done my "homework" on this board. I really love the way that this board is sounding. I'm really close to buying it. I'm an intermediate rider, I like to ride all mountain, ride the side trails, do side jumps, shred the pow/go in back country and roll through the park. I'm 5'10 and 150ibs, and size 11 boots. I ride a 153 right now, but i hate it, its to small and sketchy at high speeds. Im looking at getting the 157 t-rice. I feel like the 161.5 is a bit much for me, and the 153 to short…. Since i don't like my 153 now. Im just worried about size, cuz iv read that these ride bigger than they are. is this true? what should i go with!?!? please help me out.Im really looking to greatly progress next season. Im thinkin this would be the board to help me do so.
Responded on
Dude Casey,
I bought this board about 3 months ago and absolutely love it. I'm almost exactly everything you are, 5'10", 155lbs, and an 11 size foot. Go with the 153 man. These boards do ride bigger and the 157 will be too much (unnecessary) board to handle. And don't worry about feeling sketchy at high speeds, the magnetraction and C2 do all the work for you. You'll Love it!!! Hope you buy it, good luck.
View More Details on Lib Technologies T.Rice Pro C2BTX HP Blunt Tip Snowboard