Gear Question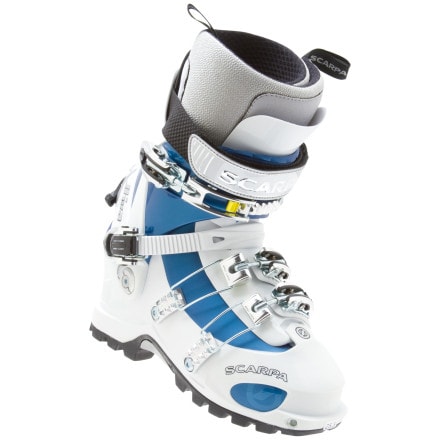 Posted on
Hello,I would like to know if these boots...
Hello,I would like to know if these boots match with alpine bindings? And I don't understand what AT and TLT mean (I don't speak english very well). Can someone help me please?I hope I will get an answer. Thank you
Responded on
They work in alpine bindings, but you should probably get alpine boots if you're just skiing alpine. AT stands for Alpine Touring, which means that the heel detaches so you can hike up, and the boots in turn sacrifice some of their stiffness to be lighter and easier to hike in. If you're not going to be hiking, get alpine boots.You may also want to look at the Domina from Scarpa this has all the attributes of an alpine boots IE : Din compatible sole. But is comfortable and has a walk mode for touring , and just makes the boot comfortable all around
Responded on
TLT stands for tourlite tech if you are asking in reference to the dynafit bindings. These bindings are compatible with many alpine touring (AT) boots. The bindings are extremely light and fit with dynafit compatible boots that have metal inserts in the toes and heels.
View More Details on Scarpa Diva Alpine Touring Boot - Women's