Gear Question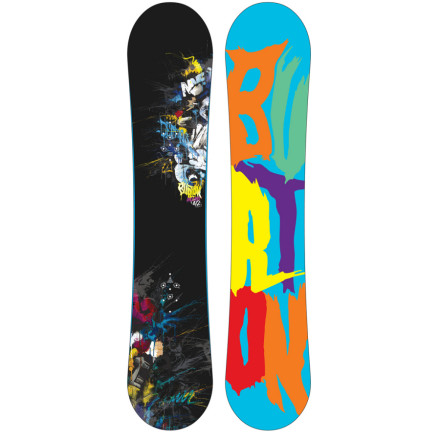 Posted on
Hello,

Very new to boarding (done a few...
Hello,

Very new to boarding (done a few days and loved every minute!) and I'm looking at buying a board and bindings.

I am 6.1, weigh 180 pounds and just purchased a pair of 11.5 Ozones (so 10.5 with footprint reduction tech).

I am looking at buying a Burton Blunt, maybe the 158cm, but I noted that maybe I should be getting a board over 160cm, and I am right on the reccomended 180pounds. Should I go for the 159cmWIDE or the 162cmWIDE instead?


And would Burton Mission EST Snowboard Bindings 2011 suit this board?

Cheers in advance, I am getting super excited to get back to the mountain!
Responded on
First the only reason to get a wide board is if your boots hangover the edges far enough to drag. a wide board compared to a regular is like your grandmothers cadillac and a ferrari. the wide boards are less responsive and heavier.

Second length of the board depends on what you want to get out of the board. I'm 6'2" 165lbs and my fun board is a 153cm and my powder board is a 162cm. Don't worry about length too much but be very careful to go wide. The rocker boards should allow you to downsize a couple cms without sacrificing stability.

Third misson bindings are very solid and will offer good response in all mountain riding.
good luck and good riding!
View More Details on Burton Blunt Snowboard