Gear Question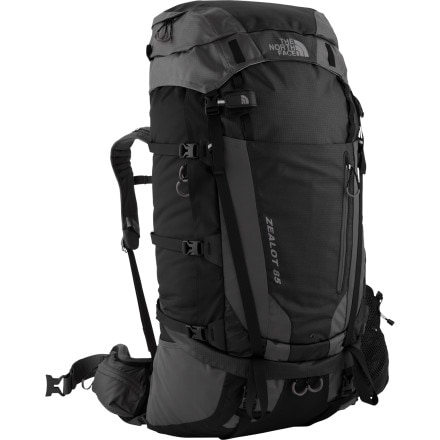 Posted on
Hello!
There seem to be no reviews for the...
Hello!
There seem to be no reviews for the product, and it looks the right size for me.
Could you, please, give me an idea about it's reliability (their x-radial system, buckles), possible issues in other costumers, if it is good for loads up to 50 lb? Any other information and comments will be welcome.
Thank you,
Pavel.
Best Answer
Responded on
The Zealot is an update on the Primero series - I'd look at reviews of that. One complaint I've heard with about 50% of the people who purchased the Primero was that the foam in the lumbar would eat them up and spit them out as an abraded, raw mess. The Zealot has addressed that, and has a better foam. My experience with the X Radial (both on the Primero and El Lobo series) has been EXTREMELY positive on long hikes. I work for TNF retail and was able to borrow both packs from our demo gear to try them out. The frame does an excellent job of moving with your body. With the older X-Radial the complaints had been that the frame, although otherwise very durable, was too exposed. There is now a plastic coversheet on the frame. As far as buckles... they're the same heat-treated ones that come on most other packs, and you can expect the same sort of durability. The most common situation for the buckles breaking is checking them on an airplane...
It could carry a load up to 50 pounds, and as comfortably as you can expect a load of that much to be carried. Naturally, I have a lot of TNF brand loyalty but would honestly suggest either a Gregory or an Osprey over the Zealot. Despite that the X-Radial is SUPERB, the Zealot is a very heavy pack. If you're going to stick with TNF, look at the El Lobo. The Osprey Argon series or the Gregory Baltoro would also definitely be work looking into. Don't tell the boss I told you that.
Hopefully this answers your question!
Responded on
Thank you, Peter! Your comment is very educational and helpful.
I went with the pack anyway, since it was the right volume and had nice features on the web; and I didn't like competitive Osprey Esther/Argon. I liked Arc'teryx Bora and still may come to it.
I received it and have some comments.
Good: looks extremely weatherproof, material looks waterproof and seams are taped; hence no need for rain cover.
Internal volume is great, just like I wanted.
It has useful pockets. Pocket on lid is spacious and has another zipped flat pocket for documents/keys. There are 2 small pockets on waist belt, which are useful, unlike primero.

Things I am not so sure about:
I would prefer complete zipped separation between sleeping bag and main compartment.
The water bottle holder will fit 750 ml bottle, not 1 liter Nalgen. (By the way, there is a special pouch for the holder with Velcro closure.)
Zip on lid pocket is glued to fabric, and there is a place , where it got separated right away (if I keep the pack, I will put stitching on it).
I still have some reservation about suspension system, since I have seen some negative comments about Primero 85, but it has to be seen in use.

I will update my impressions when I use it for a while.

Pavel.
View More Details on The North Face Zealot 85 Backpack - 4880-5185cu in