Gear Question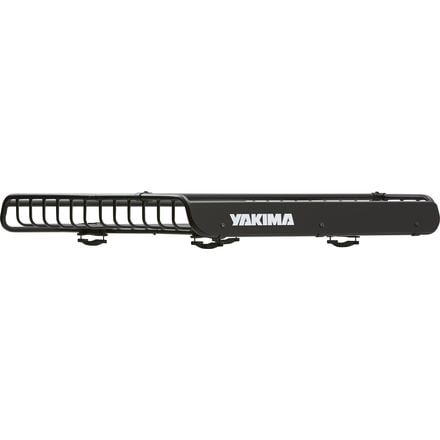 Unanswered Question
Posted on
Hello-
I've been looking over your website...
Hello-
I've been looking over your website and am trying to configure a roof basket on top of my Jeep Cherokee Sport (1999 model).
It has a roof rack (side bars) on now but I'd like to put the Yakima Megawarrior basket on top of it.
In addition, I'd like to carry a canoe (for family of 3) (looking at the Yakima Gunwale brackets/canoe rack for this) or 3 kayaks but not all at the same time.
I would, however, like to have the brackets or rack for the canoe always set up and the brackets or racks for the 3 kayaks already set up so I can mix or match.

My questions are: Can this be done with the Megawarrior basket?
Is the Megawarrior basket compatible with a 1999 Cherokee Sport?
What would be the best way to go about or, in other words, which other brackets or racks could I attach directly to the Megawarrior basket
to make all of this work the way I want it to?
Would the Megawarrior basket support one regular size fiberglass canoe or three lightweight kayaks?
View More Details on Yakima MegaWarrior Basket