Gear Question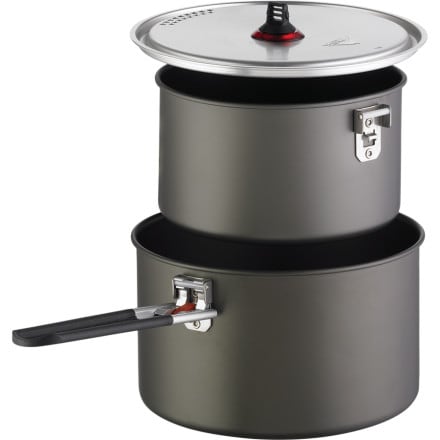 Hello

I wonder about if the (3288) Primus...
Member since
Posted on
Hello

I wonder about if the (3288) Primus MultiFuel EX fits inside the 2 pot set?

From

Potensial buyer
Member since
Best Answer
Responded on
You will easily get the Primus MultiFuel EX Stove into the larger pot and you might be able to sqeeze it into the smaller 1.5L pot. One thing to note is that the larger pot is not teflon coated so you will see far less damage if the stove scratches it's surface (the hard anodization is extremely durable and won't scratch off). Even the though new MSR pots use the most durable teflon coating available in their Base Pot Set (both the 1.5L and 2.5L pots) and 1.5L Quick 2 Pot, scratching may still result. I would caution you in placing any stove into the smaller pot without some type of protective barrier (i.e. packtowel, etc.).
View More Details on MSR Quick 2 Pot Set