Gear Question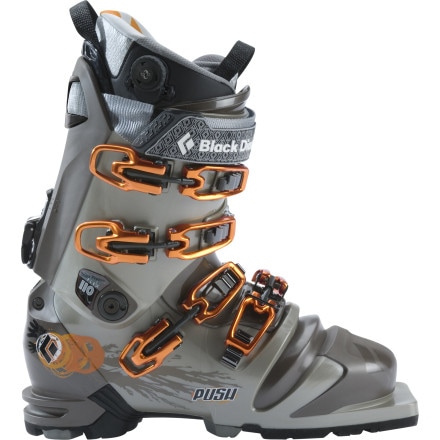 Hello.
I ordered a size 27.0 and 27.5 and...
Member since
Posted on
Hello.
I ordered a size 27.0 and 27.5 and am trying to decide which one to keep (as in, which one fits best). The 27.0 is tight all around and really grabs my heel/ankle which I think would be good, however, overall it's uncomfortable. The 27.5 is comfortable and very slightly roomy. I'm not sure if the boot mold is the same size and just the liner is different. Anyway, I have not heated the boots or wore the 27.0 for more than 20 minutes. Not sure whether to keep the 27.0 and expect it will get comfortable over time or go with the 27.5. Also, how does one heat-fit the boots?
Thanks in advance.
Member since
Best Answer
Responded on
BD's shells change by the whole size, so the two you have should be the same shell. I would definitely recommend keeping the 27's, they will mold out. The place I got my touring boots didn't even carry the half sizes. Take them into a ski shop to get them molded. While your oven might go low enough to the recommended temp, it's hard to get into them without creasing. Also, ask them not to bake them too hot so you can mold several times to fix any issues.
Member since
Responded on
Kevin - Thanks for the information and advice which I took and kept the size 27.0. As I did not have time to get to a boot fitter, I placed the boots in our gear-drying closet with a space heater for 20-30 mins letting the room get pretty warm. I then put the boots on with my ski socks (being careful not to have any creases) and wore them around the house for 20min. I've skied them twice so far and they feel great now! Thanks again for taking the time to answer my questions. Regards, Jeff (jhl100449764)
View More Details on Black Diamond Push Telemark Ski Boot - Men's