Gear Question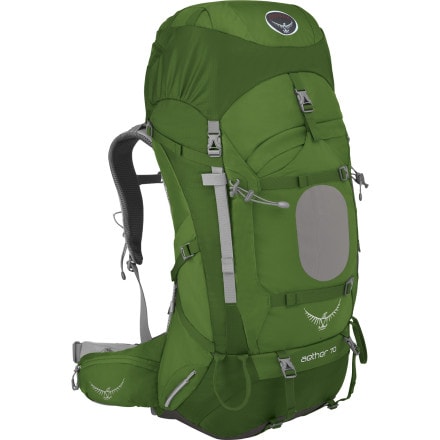 Posted on
Has the Aether 70 been updated for 2013?
Is...
Has the Aether 70 been updated for 2013?
Is it the 2012 models that are being heavily discounted?
Thanks!

Best Answer
Responded on
It looks like the same Aether 70 that it's been for years, with the exception of the what they're saying is a "new" isoform hip-belt (I would have to see and feel it to say definitely). I don't see what's being heavily discounted, so it's hard to say, but Aether 60s and 70s pretty regularly go on sale here and most places. Hope this helps.
Responded on
There are a few subtle tweaks to this model from the 2012. The hip belt has pockets, the side mesh was reshaped to make side reach storage possible (without taking off the pack to get at whats in there - I keep my knife sticking out of the hole). There is a small change to the configuration of the shoulder straps and the chest strap that make it MUCH more comfortable to wear for 8+ hours. Aside from being a bit on the heavy side, I love this pack!! Its heavy, but you can beat the crap out of it...
Responded on
Thanks guys. I appreciate the info!
View More Details on Osprey Packs Aether 70 Backpack- 4000-4600cu in