Gear Question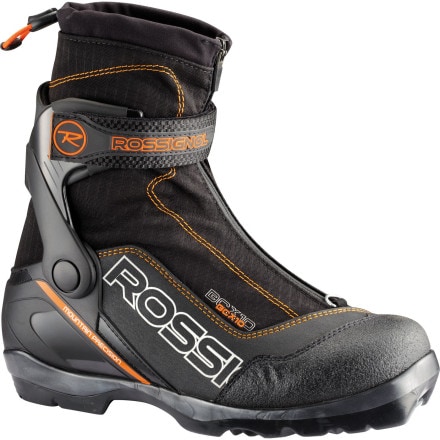 Posted on
Has anyone used both the BCX6 and BCX10...
Has anyone used both the BCX6 and BCX10 Rossi touring boots? Does not seem to be much of a difference between the 2 models, is the BCX10 worth the extra $?
Best Answer
Responded on
I ordered these BCX10, and I own an older pair of BCX7 (look just like this year's BCX6) . I returned the BCX10 as they didn't seem any different in support around the ankle. The bottom seemed a little stiffer on the BCX10. I didn't take them out on the snow, so cannot say for sure, but they felt exactly the same, but I little higher velcro strap. I really like my BCX7's - the zipper tab is broken and the toggle that tightens the lacing is loosening up. I wanted the same boot with a little more support, but don't think there is much different
Responded on
I replaced my BCX7s with BCX10's a few weeks ago, and have skied them 35 or 40 times. I just put up a review on Amazon, if you're interested. To answer your specific question, yes they are noticeably stiffer than the lower-numbered models, and I definitely have more control on my turns than I did with my old boots. I disagree with hapt41761, though I know where he's coming from; the feel is much the same as the BCX7s when you first put them on. After skiing them, though, I can tell you that you will find it significantly easier to turn your skis in BCX10s than in BCX7s. But the X10s still have that darned cordlock problem; you can't keep them tight. So if you can find an Alpina Alaska or something similar in your size, I would say you should go for it.
Responded on
Anybody considered swapping the laces out for some thicker flat one to get more support and they don't untie as easy.
View More Details on Rossignol BC X10 Touring Boot