Gear Question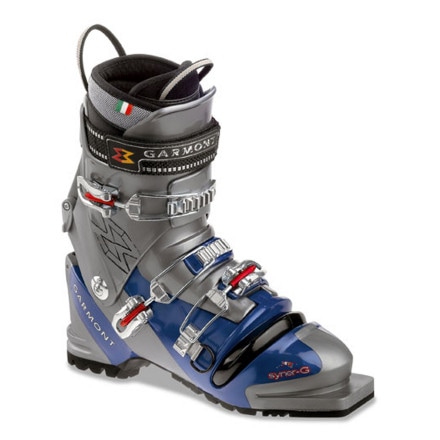 Posted on
Has anybody skied both the garmont kenai's...
Has anybody skied both the garmont kenai's and the synergy's? wondering how they compare. Or just if anyone has used the kenai's?

thanks.
Best Answer
Responded on
I skied my Synergies for about five years. Lots of everything, lift serve, backcountry, etc. I'm a pretty neutral skier and don't like high stiff boots. They were terrific. Flex always perfect for my style.

Had the opportunity to ski Kenai's last winter. I was skeptical of just two buckles for hiking but need not have worried. The Kenai's worked really well even when pushed. I probably hiked & skinned well over 40 hours uphill in them plus downhill time. Never had a blister (which I did get in my beloved Synergies). Skiing downhill in lots of spring moguls, heavy corn snow, hideous breakable crust, etc. they performed extremely well. Never got to try them in deep fluffy powder but have no doubt they'd perform well. Weight on the boots is excellent. Lacing, buckles, straps, etc. all worked easily & well. Plenty of adjustment. If I had a suggestion it would probably relate to the amount of foam on the liners. Seems like quite a bit less than in the Synergy liner. Never a real problem but did feel like I could have used more padding up in the front. I only baked them once. Either a measure of my laziness or how much they really didn't bother me. That was my only (minor) concern. I love these boots! If you like light and not super stiff so will you. FYI: I work in the outdoor industry but not for Garmont or a retailer.
View More Details on Garmont Syner-G Telemark Boot - Men's