Gear Question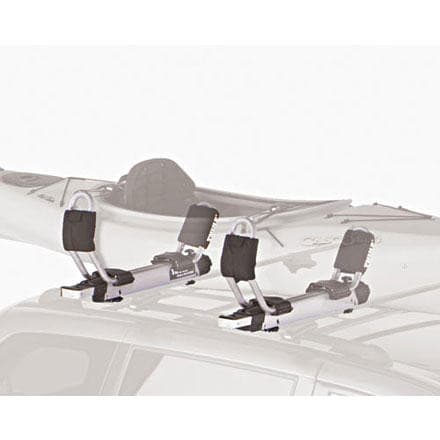 Posted on
Has anybody installed two hullivators on...
Has anybody installed two hullivators on a SUV, specifically a 2008-10 Toyota Highlander with factory rails? Thanks
Best Answer
Responded on
I haven't seen anyone with a double setup myself, but I am pretty sure it would require aftermarket rails (like Thule or Yakima) to do. The reason is the size of the carrier, you would need the aftermarket rails to hang slightly over the sides of the vehicle in order to fit two of these guys on there sort of like you can see in the picture above with the ford. Or about 3/4 of the way down this page: http://www.backcountryracks.com/suvsvans.html
You will find a series of pictures of a red Toyota which kind of help illustrate how wide this unit is. I hope this helps!
Responded on
Found this picture of a highlander with 2 hullavators installed on an aftermarket rack. As you can see, the factory bars are not wide enough for two:
http://ep.yimg.com/ca/I/orsracksdirect_2098_43110126
View More Details on Thule Hullavator