Gear Question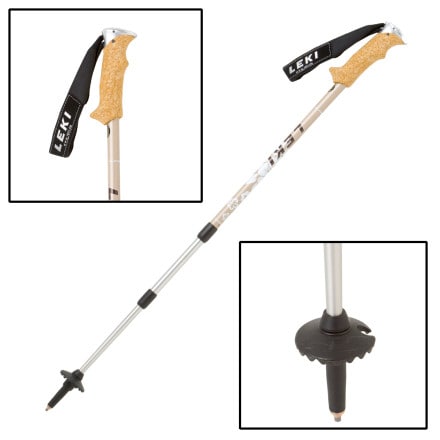 Posted on
HEy folks, Iam trying to lighten up my...
HEy folks, Iam trying to lighten up my poles. I am convinced that the black diamond clips last longer. In the past the locking system on these Lekis like these have not. Did they improve the system? Does anyone have any negative experiences with this system. The weight is perfect.
Responded on
I have a pair of Leki poles and my complaint is that the "super lock system" is not to super they work by a stopper getting friction on the inside of the pole and that causes it to move on a screw and expand creates more friction and eventually locks down. The problem is that the stopper moves around on the screw and sometimes get so lose that it cant build up friction and therefore you have to take the poles apart and do it by hand. Its a real pain this is a problem i seem to have all the time until i figured out how to do it i was lost so really i would recommend a different pole. But thats just me I dont hear many complaints so it could just be my poles. So as far as i know they havent improved that system but i think complaints are isolated.
View More Details on LEKI Luau Trekking Poles - 1 Pair - Women's