Gear Question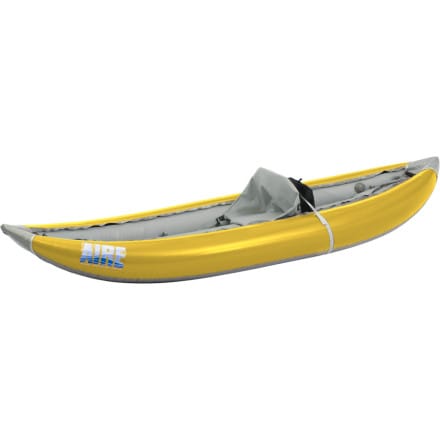 Posted on
HELP ! I'm trying to decide if I should...
HELP ! I'm trying to decide if I should get the lynx 1 or the force xl....
I am an advanced beginner mostly on the klamath and rogue rivers 2+ thru 3+ rapids. Of the boats I've tried I hated the tomcat... too sluggy, loved the sotar 11 foot too expensive, sevylor river k1 was fun, but too short... but didnt like sitting in water from the moment i entered the boat. I think the reviews on theforce sound great , but wondering if there is any way to tie in a dry bag and pump? has anyone tried both boats? what do you like and dislike? I'm abig girl...170lbs! Thanks
D
Best Answer
Responded on
I've owned both. The Lynx gives great stability but is a barge when it comes to surfing and ferrying. It's the best boat for big water river running, but as a creek playboat, it will wear you out fast. If you run smaller streams and enjoy playing the river, get the Force XL. The Force XL tends to grab rocks a bit when it is sideways and requires good bracing. Both boats are easy to get back into after a spill. The Lynx has storage space, the Force XL has no storage space but bails faster. If you never run over class III, have a good brace, and want an inflatable that performs like a hardshell and can actually j-lean, surf, ferry like a champ, and has plenty of storage room, skip the Aires and get an Innova Safari. The only drawbacks to the Safari are that getting back in after a spill is more difficult as it has the least stability of the three, and it bails water slower. Keep in mind - more stability, less performance. More storage space, less performance. It's a trade off. Happy boating :)
Responded on
Jerry, thank you, thank sou for your comments --- you answered a lot of my questions regarding inflatables.
View More Details on Aire Lynx I Inflatable Kayak