Gear Question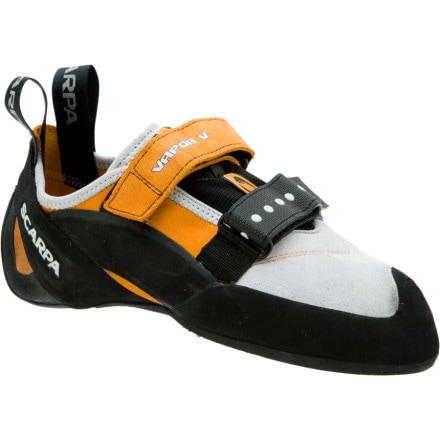 Got these shoes a few days ago and love...
Member since
Posted on
Got these shoes a few days ago and love them, but have noticed that the lycra over my right index toe has thined and started to tear a hole into the material. Was wondering if anyone else has had this same problem.

Thomas: i thinks it's a combination of toe hooking and a rather tight fit with the shoe. It hasn't gotten nay worse since the initial wear. Talked to the people at scarpa they seemed rather boggled by it as well. But as long at it doesn't get any worse I'm not giving these shoes up. Love em.
Member since
Responded on
I've seen it happen to a couple people, but on the other hand I know people who have been rocking those shoes with no problem for much longer. I haven't seen it happen in just a few days though. Is the wear from tons of toe hooking, or is it just wear and tear that's causing the lycra to rip?
View More Details on Scarpa Vapor V Climbing Shoe - Discontinued Vibram XS Grip2