Gear Question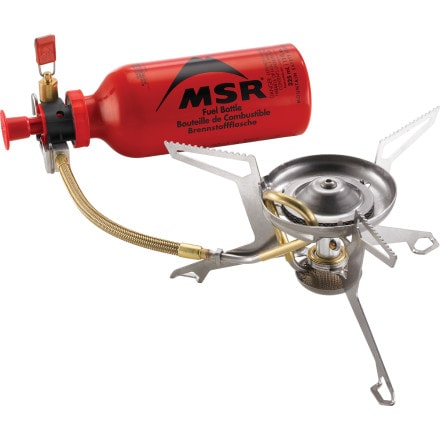 Posted on
Girlfriend wants the international model...
Girlfriend wants the international model instead of the old model? Has anybody used both and can help persuade us either way?
Best Answer
Responded on
Knowing my own girlfriend, I'm wondering if she actually wants to be able to burn the wider varieties of fuels the International does, or if the new one looks better, and that's the allure. If you guys actually need to burn gasoline, K-1, etc, by all means, go with the International. Both are great stoves, but the only real reason to switch them out is to be able to cook with whatever is locally available (and maybe the 10% weight reduction). That's kind of nice sometimes, but white gas is by far a better fuel- cleaner, not as volatile... There's been this ongoing discussion for years around here and other places as to what exactly constitutes a true "multi-fuel" stove. MSR has, until recently, resisted incorporating the ability to run isobutane canisters with their liquid fuel stoves, claiming that it required too many performance sacrifices. But, lo and behold, they now make the Whisperlite Universal, which does burn isobutane. That's where I would go. It has the ability to burn just about everything that can light on fire, and it has the updated design- you get it all.

Another stove that I've used for years is the Primus Omnifuel. It's been a tremendous performer everywhere it's gone and under all conditions, regardless of what I burned. And, my girlfriend just loves it.

Hope this helped.
View More Details on MSR WhisperLite International Multi-Fuel Stove