Gear Question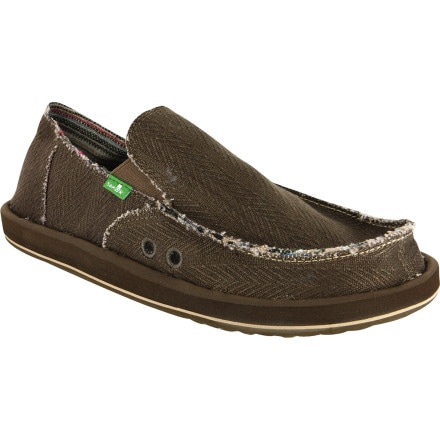 Posted on
For those of you with multiple pairs of...
For those of you with multiple pairs of Sanuks, any comments on how the hemp compares to the canvas in regards to odor prevention? I know they are both supposed to be antimicrobial, but is one better than the other at fighting foot funk?
Responded on
IMO the hemp does not prevent odor as well as the Vagabond or Donny (I have all three). I don't know if that's the odor staying in the hemp or the fact that my feet tend to sweat a little more in the hemp and there isn't as much ventilation. Don't get me wrong, I love my hemp sandals but if odor is an issue go for the canvas.
Source: 7 years in the canvas and 4 years in the Hemp
Responded on
I own the vagabond (~3 years) and the hemp (~4 years). Haven't noticed a difference in odor. I throw them both in the washer with a load of pants and then let them air dry. Have done that with all my non-dress shoes since childhood (even leather) without issue. Whichever model you pick, you will love them!
Responded on
BTW - I have used mine for hiking, running XC, kayaking, mtn biking, travel (hemp packs smaller than vagabond, barely more than 2 rubber soles, much less space than my tevas), casual friday, and general out and about. Still look good, still holding up.
View More Details on Sanuk Hemp Shoe - Men's