Gear Question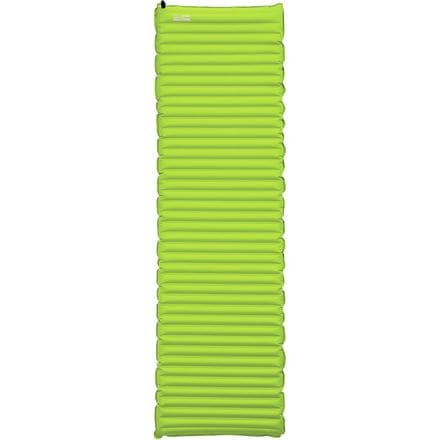 Posted on
First time to this website. I am female...
First time to this website. I am female and 47 (long years :-) so comfort influences me.. I have not backpacked in years and am just getting back into it and replacing things/lightening my pack .. not sure where it will lead me (temps, etc)
I don't want to purchase for myself, hubby and daughter, just to realize I should have bought something else.. so I am going back and forth between this pad or the All-Season... should I use some tricks to warm up this one if needed.. or just go ahead and buy the 4.9 pad incase I need it?
Best Answer
Responded on
I would probably go with the all season for the most comfort in this type of pad. I've never had a pad be too warm for me but the opposite has occurred numerous times. If you decide on this pad what you can do in a pinch to get a bit more warmth from it is placing some clothes between you and the pad or your empty pack under the pad for more warmth and insulation. But for ease of use I'd probably just go with the all season.
Responded on
I have this pad, and am truly impressed with how small it packs. It is so far the most comfortable pad I have slept on for the weight, which is very light also. I am glad this is not a particularly warm pad as I use it for summer and indoors (Youth Hostels camping barns, etc.). In the same type of pad I'm looking seriously at the Xtherm in the same range for winter which has a much higher R-value and both may be the combination for me.
Responded on
For Lady London... I am glad your so excited that your pad packs down so small and that its light. But you did nothing in your answer to help the person asking the question should she go with the All Season version vs this cheaper version. Jdwrz I would go with the all season to be sure as your probably at your age "Nothing wrong with it" be more comfortable and warmer being a woman on the all season. At your age its pays to be comfortable by just paying the couple of extra bucks for the all season. A sleeping bag and seriously a sleeping pad is by far the last place to skimp on money. It is awful tossing and turning all night cold or because of a lumpy hard ground hurting your back or hips. To me its far better to invest in a good pad for a good nights sleep. I am a big guy or stocky like a bulldog and I like to side sleep and this pad really can take my side sleeping and deliver a good nights sleep. As for the cold I am a guy and hot potato by most standards but will only use this pad to say 30 degrees with a 15 degree bag. Any lower than that I need to put a z-rest foam pad ontop of it to keep warm enough. So for you I would say this pad would take you to 40 degrees at its lowest and with a 15 or 20 degree bag for you to be toasty and comfortable. any lower than that get the All Season.
View More Details on Therm-a-Rest NeoAir Trekker Sleeping Pad