Gear Question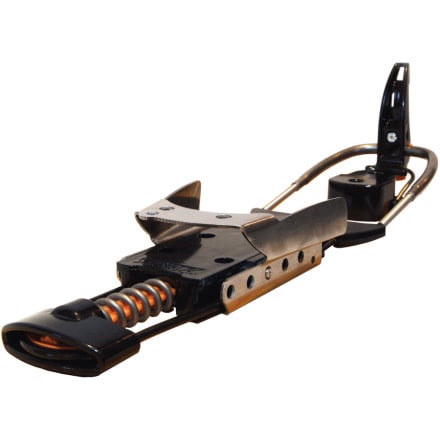 Posted on
First off, I currently ride the BD 02's...
First off, I currently ride the BD 02's and man do they suck. So loose and floppy it's hard to ski aggressively without feeling like my Karhu Team 100's wanna come out from under me on every turn. The other problem I have with the 02's that make's me just as pissed is the "squeaking" sound on every dropped knee caused by, what I believe to be the boot sole on the plate.(Rubber rubbing on plastic) (Definitely not the cartridges) .........With that said, my question is has anyone had any similar problem with Hammerheads making noise/ squeaking like the BD's do? Is the plate made from similar crappy plastic like the BD's have? If they are quiet, then i'll have no problem pullin the trigger on purchasing some Hammerheads. Thank
Responded on
I had a spring squeak for the first two days of use on brand-new bindings. Once I readjusted the cable tension after initial break-in, they're pretty quiet -- I think. We've had nothing but noisy conditions so far, so if there is still a squeak, it's faint.
Get a set. You won't regret.

That saying should be trademarked.
View More Details on 22 Designs Hammerhead Telemark Binding