Gear Question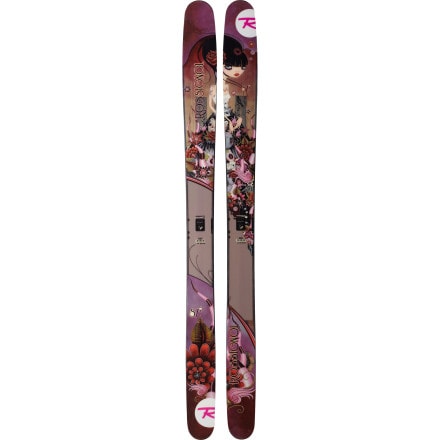 Finally getting on the rocker (Rossi S7)...
Member since
Posted on
Finally getting on the rocker (Rossi S7) and have no idea what length. 5'-6" 130 pounds, been skiing a 164 cm traditional camber ski. Like to charge but not hucking myself off cliffs. Advice? thanks!
Member since
Responded on
I would think that the 168 makes sense for your size and what you are coming off of. 178 would feel very big, even with the fact that rocker generally skis shorter.
Member since
Best Answer
Responded on
I disagree with Jamie's reply. Here's why...

I've been on the S7's since Spring 2009. I'm 5'7" 130lbs and used to ski 170cm traditional shaped skis, so similar to you. I love to charge really hard and fast and do enjoy hucking off cliffs. A bit different than you, but I still assume you're a strong skier none-the-less.

I started on the 176's (now sold as 178's) due to advice of people speculating what it's like to ski an S7. I mounted them at 0 for freeriding (not park riding). Note their weight was not an issue while skiing. In the end, it was fun and I liked it, but it felt too short and soft. I really felt it when skiing hard and fast through chopped up snow - not as stable as I'd like, tips deflected, not enough effective edge up front to carve through the crud.

Sold them and bought the 188cm's. LOVE! They look huge for someone my size and weight, but they work so well! They're now very beat up and I just picked up a new pair of the same to replace them once the mountains get a bit more snow.

I'm not sure I'd recommend the 188's to someone our size unless they really know how to not let the ski ride them, but I definitely recommend the 178's for anyone our size who is a strong skier. 168's will likely leave you wishing you bought 'em bigger. Good luck!
View More Details on Rossignol S7 Ski - Women's