Gear Question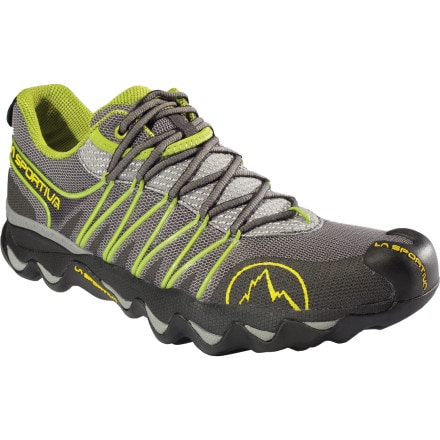 Posted on
Dont know who to believe...

I've heard...
Dont know who to believe...

I've heard that these shoes can't handle wet and muddy terain, which makes alot of sense due to the smooth wavy out sole. Neverthess, Frixion rubber Ive used in the past, is usually very grippy and durable. I'm wondering whether to buy this shoe, and so far the reviews are a bit confusing. These shoes I've been told both that these things totally rule, and totally suck, and I dont know who to believe.

Also how do they grip rock and other rough meterials? Ill use them as an approach shoe aswell.

Thank you!!
Best Answer
Responded on
I disagree with the comments that it doesn't have traction. If you're talking a wet root or wood, I don't know a single shoe out there that would grip that so those complainers need to shut it. These shoes grip rocks and dirt well- even in wet conditions. I'd suggest these for running and as an approach shoe as well.
Responded on
i completely agree with jeff. grip-wise the tread on these is no different than most other shoes in mud/snow. they'll slip just the same. i will add that they shed mud a lot better.
Responded on
For mud & snow, check out Salomon Speedcross 3's. The deep and huge rubber lugs on the outsole really work in these conditions. I ran through the past winter season in the Salomons without having to put on any traction device in snow. The Quantums on the other hand felt like taking 1 step forward and 2 steps backward on snow.
View More Details on La Sportiva Quantum Trail running Shoe - Men's