Gear Question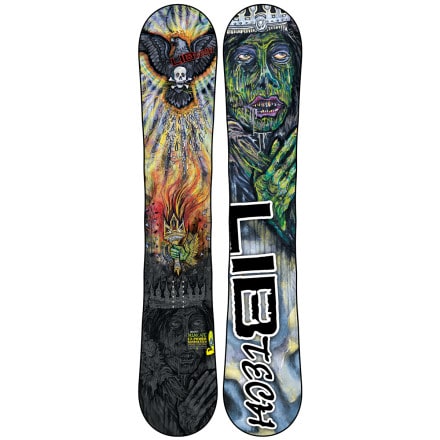 Posted on
Dogfunk is awesome and both my girl and I...
Dogfunk is awesome and both my girl and I look here first to pick up new stuff. I'm looking for a new 'go anywhere' board. I've been riding for 3 years, learned to ride on ice in the midwest, and presently live in Northern CA. I spend most of my mountain days at Sierra-at-Tahoe. I'm 6' 2", 250lbs, size 13.5boots - presently ride a 160w traditional camber board. A perfect day is riding in the trees on a powder day. I hear good things about lib tech. So the question is 161 or 165? Are there other lib tech boards I should be looking at for the "go anywhere" considering I'm a big guy? Your comments and suggestions are much appreciated...
Best Answer
Responded on
this board is for you man, im 6'2 220lbs and wear a size 15 boot but i opted for the t.rice 164.5 pro model, if theres too much toe overhang with it im going to send it back and get a 165 in this. im used to long boards (rode a 172 snow mullet for EVERYTHING since like 2007 or 2008) so anything below 172 just seems super short and manuverable to me so if you're comfortable with a 160 just get the 161, shouldnt be too big of a difference.
View More Details on Lib Technologies Skunk Ape C2 BTX Snowboard - Wide