Gear Question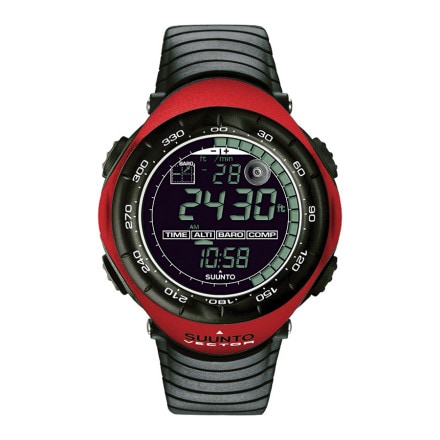 Posted on
Does this unit contain a stop-watch? How...
Does this unit contain a stop-watch? How really water-resistant is this watch? I have read several reviews both here and on Amazon.com from folks who have stated that their Suunto Vector or Core watches have failed after taking them in the swimming pool! I intend to wear this watch kayaking and I do have a roll. Thx.
Responded on
It has both a stopwatch and a countdown timer. I have yet to actually come across a Vector that failed underwater, or a Core, and I've had two of them. Most of the hoopla comes from Suunto's conservative 30m water resistance rating. Most watches rated 30m aren't wearable even in the shower. More on the myth of water resistance here:

http://forums.watchuseek.com/showthread.php?t=239664

Fresh from reading that, you should know that Suunto builds quality watches, but their marketing department didn't want the Vector and Core lines to compete with the D Series dive watches, and thus got a lower 30m rating, rather than the 100m it would likely be otherwise.
Responded on
I had a Suunto Vector xBlack for almost 6 years. I just had it flood on me during a dive trip to Honduras. I have had almost no problems with it until then, but accidentally took it to 30.5 meters and it is dead. Be conservative and keep it to shallower depths than the 30 meter rating and you should be okay.
Best Answer
Responded on
In terms of water resistancy for kayaking/pool: I do a lot of high level whitewater and Sea Kayaking. Works Great, even after changing the battery. I'm also a swimming instructor and spend about 4 hours a day in the water, since my 'city' watch died I've been wearing this in the water a lot and it holds up well. Very good watch.
View More Details on Suunto Vector Altimeter Watch