Gear Question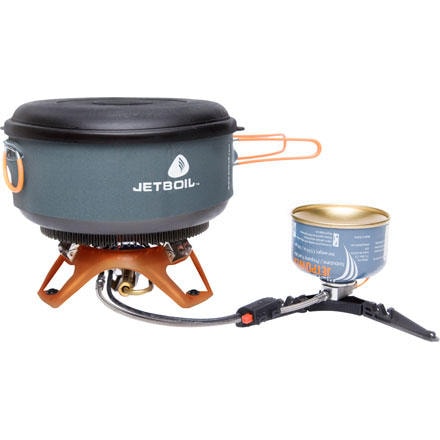 Posted on
Does this stove work as well at altitude...
Does this stove work as well at altitude and/or extreme low temperatures as the MSR XGK EX stove?
Best Answer
Responded on
The XGK EX is a great stove, and I will not discredit it here at all. (but)I am just a believer in Jetboil and an owner of the Helios.

You may or may not know there are two ways to run the canister fuel on the Helios. Upright for conventional boiling/cooking, inverted for higher altitude and colder temps. The inverted canisiter turns the air gas into a liquid gas. and if you're cooking with two or more, this is really the best option.

The MSR EGK EX being a multi-fuel stove, has more options for fuel in remote locations where canister fuel isn't always available.

"Cost is always a major factor in stove purchasing decisions and includes initial, maintenance and operating costs (namely fuel consumption). "

Petrol:The operation, maintenance, shear power and roar of a well maintained petrol stove is reminiscent of a big block muscle car or monster truck. Even though these stoves tend to be heavy, they are still a favorite and it will be hard to convince diehards to switch to anything less.

Canister stoves are simple to use while still having an adjustable flame. Those wanting flame control without hassle, will never gives these babies up.

Here are some #'s for you to chew on...

Petrol(refillable bottle) = $0.13 (cost per ounce)
Canister = $0.58

Canisters (220 gm) weigh about 5 oz. less typically and use about 6 oz. less than bottled fuel.
View More Details on Jetboil Helios Cooking System