Gear Question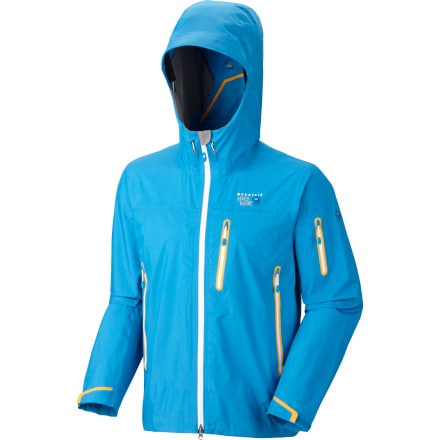 Posted on
Does this jacket have pit zips? Part of...
Does this jacket have pit zips? Part of the description says it does not need them because of the fabric ("reduce the need for underarm vents"), but then a second part takes about extra long underarm vents "for dumping heat". Which is it?

Thanks to anybody who can clarify whether it has pit zips.

(Subtext: I'm thinking of this jacket or the Outdoor Research Mentor, which is Goretex Pro-Shell + torsoflo zips)
Responded on
According to MH's information on their website: Superlight, extra-long pit zips for ventilation. I have not seen the MH Jovian jacket. However, with my experience in dealing with Backcountry.com and they once did for me in the past, ask them to look at the product for confirmation. I am seriously thinking of getting rid of my 2 yr old Goretex Pro Shell and switching over to DryQ Elite. It seams they have solved a lot of the past problems that Goretex and eVent where trying to get right.
Best Answer
Responded on
ros. The Jovian Jacket does in fact have pit zips... and they are extra long. The DryQ Elite fabric however is air permeable, waterproof, windproof, and extremely breathable and really does not need pit zips to do its job. As a matter of fact, we produced a jacket for Ueli Steck. the famous Swiss Alpinist, called the Quasar Jacket that will be available next spring that does not have pit zips! He didn't want them in the design of the jacket. So, the answer is some of our jackets have them and some do not. Anything with DryQ Elite does not really need them but we know that many customers 'like' them and that is why they are included in the Jovian Jacket's design. Thanks!
Responded on
It has 15.5 inch long underarm zips
View More Details on Mountain Hardwear Jovian Jacket - Men's