Gear Question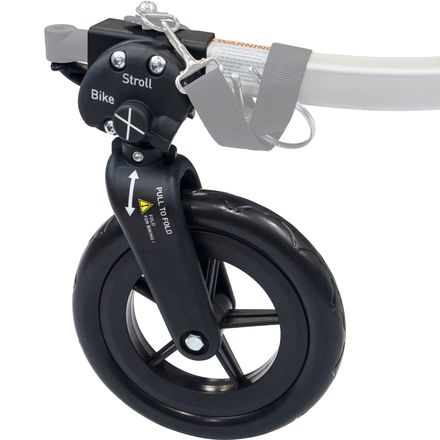 Posted on
Does this item come with the handlebars...
Does this item come with the handlebars and the bolts and clips to attach it to the stroller? Does this wheel attachment fit the Burley Cub?
Thanks, Sheila Grace
Responded on
From the Burley.com website:

Bike to stroll…and stroll to bike with a simple flip of a wheel. The Stroller Kit allows you to lock up your bike and stroll away...through the park or around the market and back.
: Stroller wheel stays attached and folds up out of the way when cycling
: Tool-free adjustment makes switching from bike to stroll mode simple
: Adjustable tracking makes for consistent, easy rolling
: Burley's easy-glide tow bar retracts closer to the trailer for easy

maneuverability
: Stroller wheel pushes easily; can also be used for jogging
: Parking brake and wrist tether for added security
Includes:
: Stroller wheel attachment
: Wrist tether

COMPATIBLE WITH:d;lite ST, Solo ST, 08 LE Tiger d'lite, d'lite, 07 Lady Bug, Encore, Solo, Cub, 08 Tail Wagon and Rover, Honey Bee

My burley trailer came with the handlebar orignally. I would assume that since this is a "stroller KIT" that it would come with all the parts needed to convert your trailer to a stroller - aside from the handlebar that should have originally been included with your trailer.
Responded on
This item does not include the handlebars. The handlebars come installed on the Burley out of the box. If your Burley does not currently have handlebars then it is not designed to be used with the Strolling & Jogging Kits.
The kit does include the stroll wheel itself and all the bolts required to install it on the bicycle towbar.


View More Details on Burley Stroller Kit