Gear Question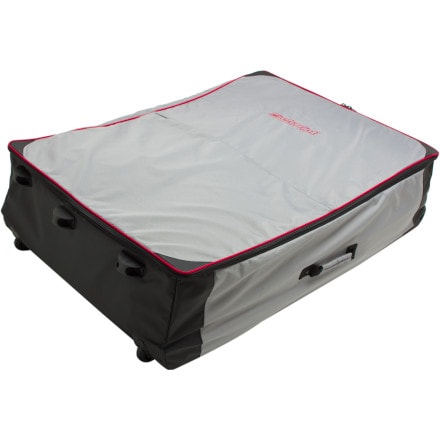 Posted on
Does this bag qualify for free gate check...
Does this bag qualify for free gate check when flying with your child?
Responded on
Goodness Cassidy. what a question...

There is no universal answer when flying with children; airlines and travel restrictions will vary depending on where you travel and when (such as during a heightened security alert). Double strollers are wide in general, especially the chariot. While the screener should be able to accommodate the unit, it may not, which poses it's own issue. With luggage, I've seen folks get through screening only to be redirected at the gate to check their bags. True enough, if you can make it to the gate with kids in the stroller, then you very-well may be able to then stuff the stroller into the bag and have them take it from the jet ramp. Without dissing this bag or its functions, it may make more sense to simply buy a cheapo stroller(s) for travel and use a carseat + GoGoKidz Travelmate assembly for kids on the plane.
View More Details on Thule Chariot Wheeled Travel Bag