Gear Question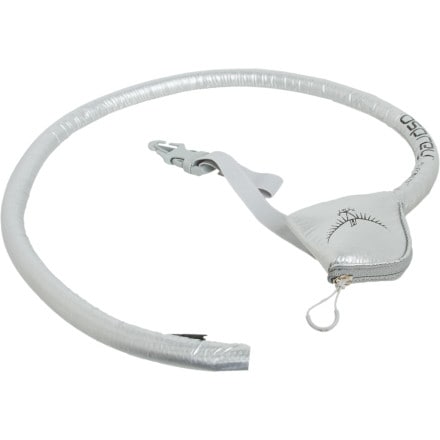 Posted on
Does this attach with a magnet?
Does this attach with a magnet?
Responded on
No this does not attach with a magnet--when you zip the bite valve away, the magnet on the bite valve is hidden.

You can see the strap and buckle in the photo--there is a buckle attachment that you can shimmy on any thinner strap on your pack: sternum strap, bottom of the shoulder strap, etc... You then buckle the mouth piece into that area to prevent the whole thing from bouncing around.

Hope that clarifies instead of confuses...
Responded on
The standard Hydraform uses a magnet for attaching the drink valve to the sternum strap of your pack (or anywhere else with a strap that fits). Kate is is correct about the insulated version connecting via a buckle system, however it is "stretchy" so you may not need to unbuckle it to drink depending on where it is attached.
View More Details on Osprey Packs Insulated Delivery System