Gear Question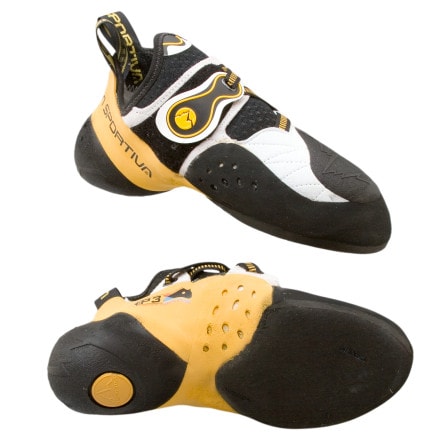 Posted on
Does size matter? I wear size 10-10.5 US....
Does size matter? I wear size 10-10.5 US. I was given a pair of Solutions size 40.5. They hurt super bad when I finally win the battle of putting them on. Will these shoes stretch to fit, or am i better of trading them??
Best Answer
Responded on
Rob, You're squeezing your foot into a US size 8. Climbing shoes aren't wildly comfortable, but they shouldn't hurt. They will break in a little, but those shoes are never going fit you correctly. You need to be wearing something around size 43-44 buddy! Ouch, my toes hurt just thinking about it!
Responded on
Rob- The solutions do stretch quite a bit. While the 40.5 may be a bit small you might be able to battle through the pain until they stretch out. I am 10.5 and I have the solutions in a 40.5. I bought the shoes as a redpoint/bouldering shoe (not to be worn for long periods of time). While they were really hard to get on and a bit painful at first they eventually stretched to be a nice fit. That said you may still be better of trading them in for something slightly larger, I just would not go all the way to 43-44 as said above.
Responded on
40.5 is not too far off for a good fit man. I have a size 12 street shoes foot and wear a 42/42.5 in La Sportiva (Solutions and Miuras are my experience). I found the size 42.5 Solutions to be about the same size and feel as my old US size 12 Five Ten Dragons. Definitely do not size up to 43 or 44 as was previously suggested. Enjoy these man... the only thing that sucks about them is the durability of the closure system : ( The good thing is that the shoes work even without it... those things just suction on : ) Sweet!
View More Details on La Sportiva Solution Climbing Shoe - Discontinued Rubber