Gear Question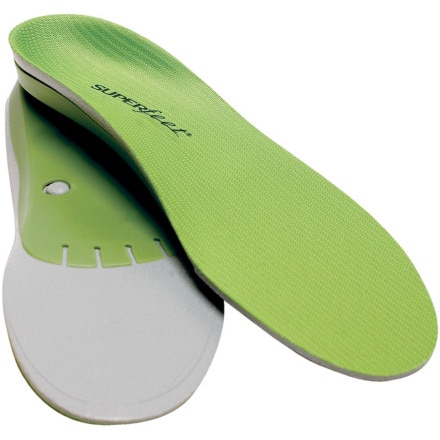 Posted on
Does anyone recommend buying a bigger...
Does anyone recommend buying a bigger insole because of proper fit? I wear a size 11.5 boot and purchased a pair of green's that fit the boots pretty well with minimal cutting of the insole to make it fit.

After about a week and 10 - 12 miles on them, I am still feeling as if the arch support is still too far back, resulting in painful heels / arches / feet. I love the insoles otherwise, but I just wish the arch support was located more forward than back. Someone stated they have a size 11 foot, but purchased size 13 insoles for better arch fit. Any suggestions?
Responded on
The size of insole you purchase does determine where the arch support falls in relation to the heel; so yeah you might want to get a larger size thus placing the arch further away from the heel...Its also possible that you need a more specific arch support, i.e. higher/flatter/etc... I would recommend checking out the Dr. Scholls custom fit orthotics foot mapping system... I found the system at my local Walmart and when I did the map and purchased what was suggested, I was really surprised...
View More Details on Superfeet Trim-To-Fit Green Insole