Gear Question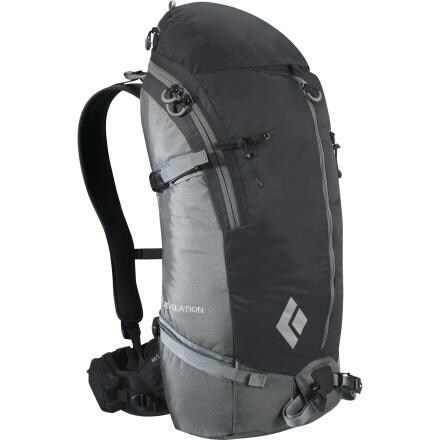 Posted on
Does anyone own this pack? I was looking...
Does anyone own this pack? I was looking at it for bc skiing, mountaineering, and light pack for summer climbing. Or is would something else be more practical?
Responded on
This is a great pack for day trips, or SUPER light overnighters. The size is good, the A-Frame carry for skis is great, fits my fatties, and the pull tabs on it are very easy with gloves on. That is a big plus to get your avi gear out in as little time as possible. I have not used it for climbing, and personally I like a top loader with a flap over pocket for climbing, just so rope carry is easy, but this will definitely hold your gear for the day.
Responded on
I was thinking of the same uses for the pack. Based on weight, size features and price, I think it is the thing available right now. hands down.
Responded on
The chest buckle loads with snow and doesn't push through when you try to buckle it again after setting it down in the snow. I had to clean it out a couple of times. I used it for the first time last weekend 3/20/2010. Other than that it was OK.
View More Details on Black Diamond Revelation Winter Pack - 2136-2746cu in