Gear Question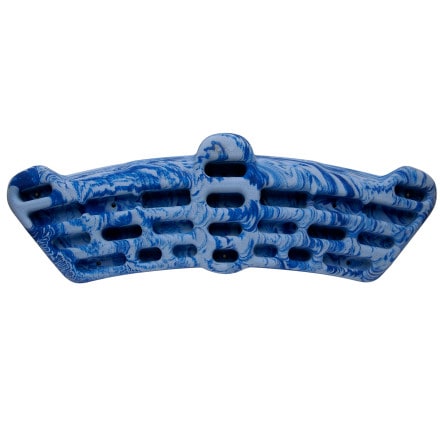 Posted on
Does anyone know the dimensions of this...
Does anyone know the dimensions of this board? Does it fit above a standard door frame with enough height clearance for pull ups?
Responded on
Here's the dimensions: 28" x 8.75" (711 mm x 222 mm)
This will fit above a standard sized door. You will need to look at how much space you have above the frame to the roof of your living area (i.e.: double volume or normal volume roof) in order to determine how high you could do your pull ups
Responded on
I have this board, and with a standard 8 ft ceiling, there is no way to use it over a doorway to do pullups. I had to take mine to the garage and hang it from the rafters in order to really be able to use it the way its intended. Hope that helps!
Responded on
I extended the 3/4" backboard about 8-10 inches below the top of my doorframe. So now the hangboard sits just above head level and I can do full extension pull ups well above the board with no issues whatsoever. . Tall people may have an issue with this suggestion. I'm about 5'11" and I'm maybe 2-3 inches from hitting my head on the hangboard when walking through the doorway.

I used 2 extra sections I cut off the 3/4" backboard I had to act as a buffer so the board doesn't sit right on the doorframe. The backboard ended up being 21"x48" before I set it into the studs so I could screw some extra holds in later.

OH! AND I can still close the door just fine!
View More Details on Metolius Simulator 3D Training Board