Gear Question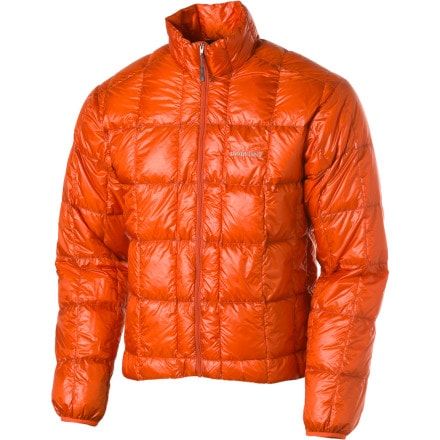 Posted on
Does anyone know if the gunmetal is less...
Does anyone know if the gunmetal is less shiny than the other two colors shown above? It appears to be in the pictures but wasn't sure if that was just lighting, Thanks.
Responded on
Unfortunately, the 15D fabric is going to be shiny, no matter the color. MontBell uses a process called calendering that flattens the individual fibers. It makes the fabric more downproof, but also has the side effect of making you look like you're stepping out of a fetish ball. Form over function, right?
Best Answer
Responded on
The gunmetal is a cool color (I have it in the Ex Light Vest), but make no mistake, it looks exactly like a Hefty trash bag. I posted a couple photos for you and anyone else who might be interested.

As previously stated, the calendered fabric will be shiny in the Ex Light and UL Down lines (at about the 30-denier Ballistic Nylon shell, or Alpine Light stage, the shine tones down considerably), but certain colors look better shiny.

And just info, Dave Marcus and the BC sidebar are incorrect, the Ex Light has a 7-denier Ballistic Airlight calendered nylon, not a 15-denier, which is the shell fabric used in the UL Down line.

And if I bought one of these, I would have to go for the Sunset Orange or Sax...
Responded on
It's funny because the stock picture of the gunmetal looks very matte finish. This isn't new for '12 is it? I would like one of these if they could make it a matte finish.
View More Details on MontBell Ex Light Down Jacket - Men's