Gear Question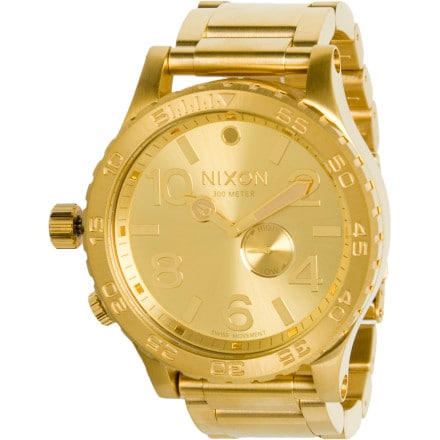 Member since
Posted on
Does anyone know how to switch the band? I have a stainless band. I want to switch it for the Nixon 51-30 black rubber watch band. Suggestions? Any there any manuals on the internet beside the Nixon 51-30 manual that only shows how to adjust the time and the tide function?
Member since
Responded on
You won't find a manual online, you'll also need the right tools. I'd take it to a watch shop.
Member since
Responded on
Hi,

i've got a 51-30 chrono n want to my leather strap with a stainless steel band.. I couldn't get a metal bracelet off the internet.. do u have ur stainless steel band with u after replacement? trade?
Member since
Responded on
Write your answer here...I have the black band and have never really worn it.I would trade.
View More Details on Nixon 51-30 Watch - Men's