Gear Question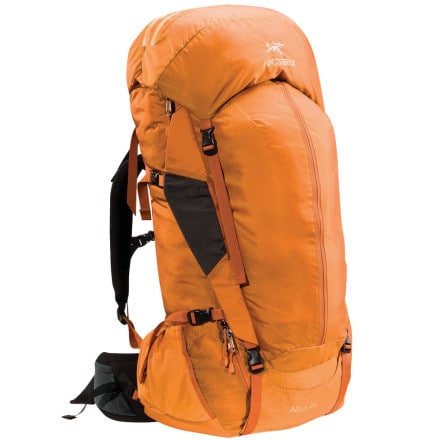 Posted on
Does anyone know how to disconnect the...
Does anyone know how to disconnect the hipbelt from the pack?
Best Answer
Responded on
The AC2 load transfer disc is the same for the Naos and the Altra.

From Arc'teryx-

All Arc'teryx Naos AC2 packs feature our rotating Load Transfer Disc, all of which are pre-lubricated in our factory. Under normal (mild to moderate) use, the Disc will not require any maintenance, however, after prolonged use or exposure to surface contaminants such as sand, mud, or brush, it may need simple cleaning or lubricating.

If you hear any noises or experience a reduction in the smooth rotational movement of the hipbelt, you can simply remove the hipbelt and clean the Discs.

To remove the hipbelt and clean the Discs:

1. Remove hipbelt by loosening off side load stabilizer straps and un-thread from plastic buckles on pack body. Take note of the hipbelt orientation for re-assembly.
2. Lay pack on its front upon a level surface and rotate hipbelt 1/4 turn counter-clockwise until Discs disengage with a small 'pop', and separate easily with minimal resistance.
3. Once removed, wipe both Discs with a clean dry rag until debris is removed. If enough lubricant is remaining, re-install the hipbelt to the pack body (see re-assembly instructions below).
4. If grit or debris remains, use a rag soaked with mild dish soap and warm water to wipe Discs, or use a toothbrush to remove all debris. Re-apply a thin coating of AC2 lubricant to the outer rings of both Discs, and to interlocking lugs, being careful not to over-lubricate. To obtain a free sample of AC2 lubricant, please contact us using the Contact Us Form

To re-assemble the hipbelt to the pack body:

1. Lay pack body on its front upon a level surface and lay the hipbelt in its final position, with the ends curving towards the top of the pack.
2. Turn hipbelt to the left 30 degrees and align the teeth on the Discs. Once aligned, apply firm pressure on the face of the hipbelt to press the Discs firmly together and then rotate clockwise until engaged.
3. Re-thread the hipbelt's load stabilizer straps into the pack's plastic buckles

Notes regarding AC2 lubricant:

Special AC2 lubricant may be obtained from most Arc'teryx retailers. If AC2 lubricant is not available, contact our Warranty Department

Alternately, you can use plumber's silicone grease as a back-up, available at most hardware stores or scuba dive shops.

Do not use oil based lubricants such as WD40, as it will cause the Discs to seize and degrade the urethane components.
View More Details on Arc'teryx Altra Backpack 65 - Men's - 3967-4577cu in