Gear Question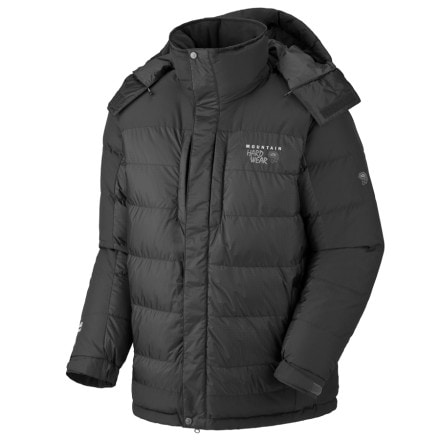 Posted on
Does anybody out there know of an 800 -...
Does anybody out there know of an 800 - 850 fill down
coat with a removable hood? I'm one of those cold
people!! I currently own a Lands End 650 fill parka as my
winter coat. I still freeze my @#$ sitting on the chair lift.
I want something warmer, but that I can still move in and
take off the hood most of the time. i don't trust the warmth
of a 650 fill parka. Thanks
Responded on
david,
Look at the Feathered Friends IceFall Parka. It features 850+ fill down, and has a removable hood. It is possible you have had bad experiences with 650 fill jackets because there was simply not enough down inside the garment. There are a bunch of 650 fill jackets that are top quality, and offer top warmth. In my opinion, the Chillwave is one such jacket. I've worn the SubZero SL (model before the Chillwave) in some of the nastiest, coldest conditions in the lower 48: Neg 20 F with wind chill around neg 40 - neg 50. Good luck with your next parka!
Responded on
Hello David,
I CAN SPEAK FROM PERSONAL EXPERIENCE.

I UPGRADED FROM MY LAND'S END 650 FILL DOWN PARKA. HERE ARE THE TWO BEST CHOICES:

1) THE BEST OF THE BEST:
IT IS THE EDDIE BAUER FIRST ASCENT
PEAK XV DOWN JACKET!! THIS IS AN 850 FILL POWER DOWN JACKET THAT IS AMAZINGLY WARM. I FIND IT IS THE BEST OF THE BEST.

2) THE NEXT BEST:
THE MOUNTAIN HARDWEAR CHILLWAVE PARKA!
I OWN IT ALSO. IT HAS A LOT MORE DOWN FILL THAN ANY LAND'S END PARKA.

I SUGGESTS YOU GO TO EDDIEBAUER.COM
AND CHECK OUT THE PEAK XV DOWN JACKET.
THIS 850 FILL POWER PEAK XV DOWN JACKET IN A CLASS BY ITSELF.

THE FEATHERED FRIENDS ICEFALL PARKA IS TOO VOLUMINOUS AND YOU WON'T LIKE IT.
I BOUGHT THAT ONE ALSO. BUT I NEVER WORE IT.

GOOD LUCK. JEFFREY JAY LEVIN
View More Details on Mountain Hardwear Chillwave Down Parka - Men's